Posted: 1st Mar, 2022
Duck Ragù
Hunters that breast their ducks can use them to make a tasty ragu, where the fowl is the star of the show. Wild duck is dark, flavorful meat that should be embraced for its texture and rich taste. A ragu not only allows the duck to hold its flavor but enhances it with a rich sauce and aromatic vegetables.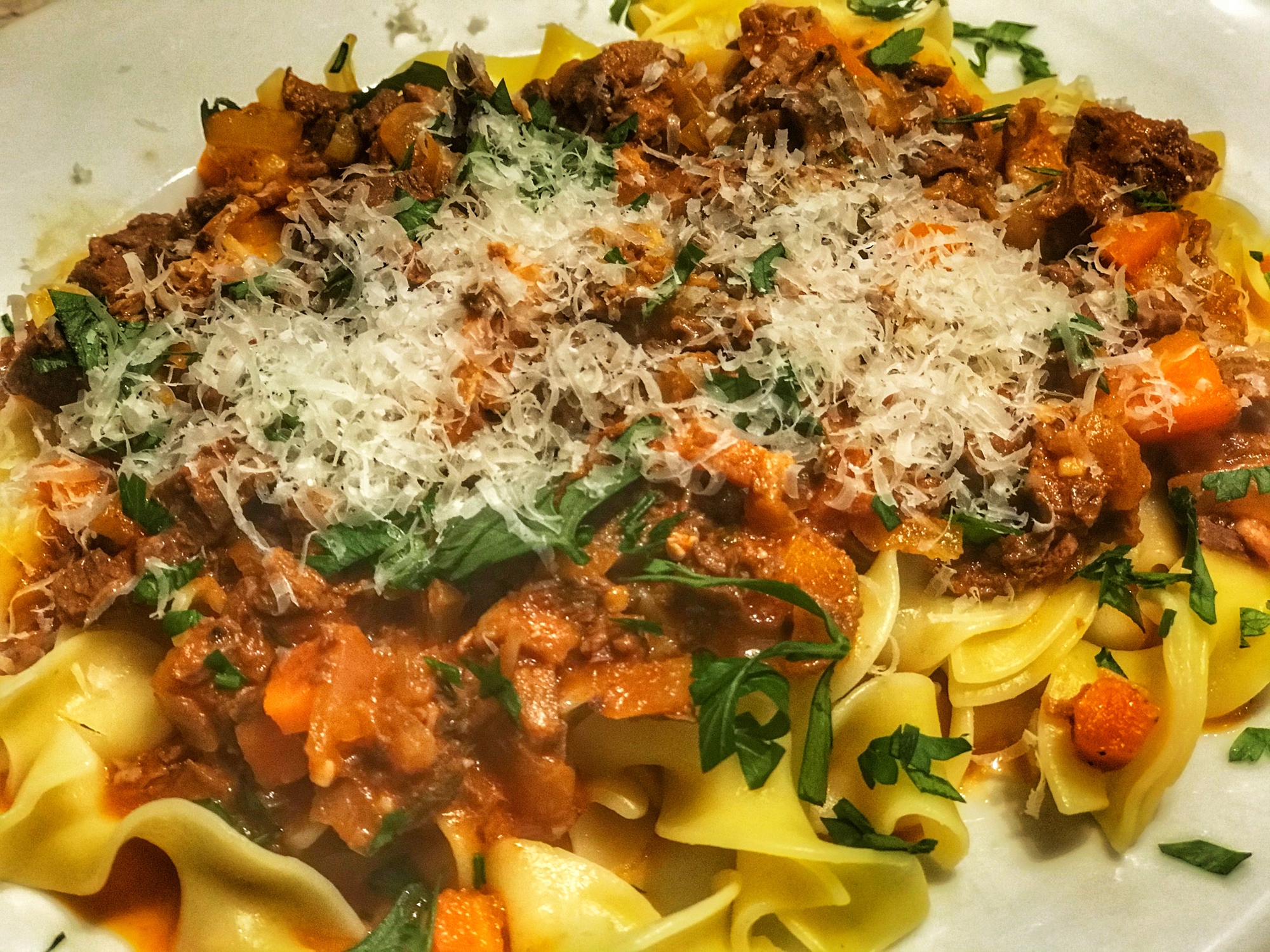 Ingredients
Duck preparation
6 duck breasts
1 tablespoon extra-virgin olive oil
2 cups chicken stock
Build the ragù
6 slices bacon, diced
1 large carrot, finely diced
2 celery ribs, finely diced
1 medium onion, finely diced
3 garlic clove, thinly sliced
1 3-oz can tomato paste
1 cup milk
1 cup dry white wine
1 cup water
1 Tbsp fresh sage, finely chopped
1 Tbsp fresh thyme, finely chopped
Salt and freshly ground black pepper
1 lb semolina pasta, or egg noodles
Italian parsley, finely chopped
Freshly grated pecorino, romano, or parmesan cheese
Directions
In a large cast-iron Dutch oven, heat the olive oil and brown the duck breasts for a couple of minutes on each side. Cover duck with chicken stock and bring to a simmer for two hours. Remove the ducks to cool and dice into small cubes. Discard the liquid.
Brown the bacon in the Dutch oven, then add the carrot, celery, onion, garlic, and cubed duck. Cook over moderate heat for about 10 minutes till vegetables soften. Add the tomato paste and cook over low heat for 10 minutes.
Add the milk, white wine, water, sage, thyme, and simmer the ragù over low heat, for one hour, until the sauce thickens. Add salt and pepper to taste.
Prepare 1 pound of your favorite pasta as directed on the package. Drain the pasta and add it to the sauce. Stir well, and finish with fresh Italian parsley and freshly grated pecorino, romano, or parmesan cheese.
Submitted by Brad Fenson