Posted: 1st Mar, 2022
Honey Garlic Goose Legs
Goose legs and thighs are often the best part of the bird, especially when braised until tender. Browning the legs for flavor, then braising them in a liquid or sauce is a terrific way to create fall-off-the-bone goose treats with a sauce that will inspire you to hunt more geese. This recipe works well for any wild goose. Big honkers may take an extra hour or two in the crockpot but are easy to check with a fork to see when they are done.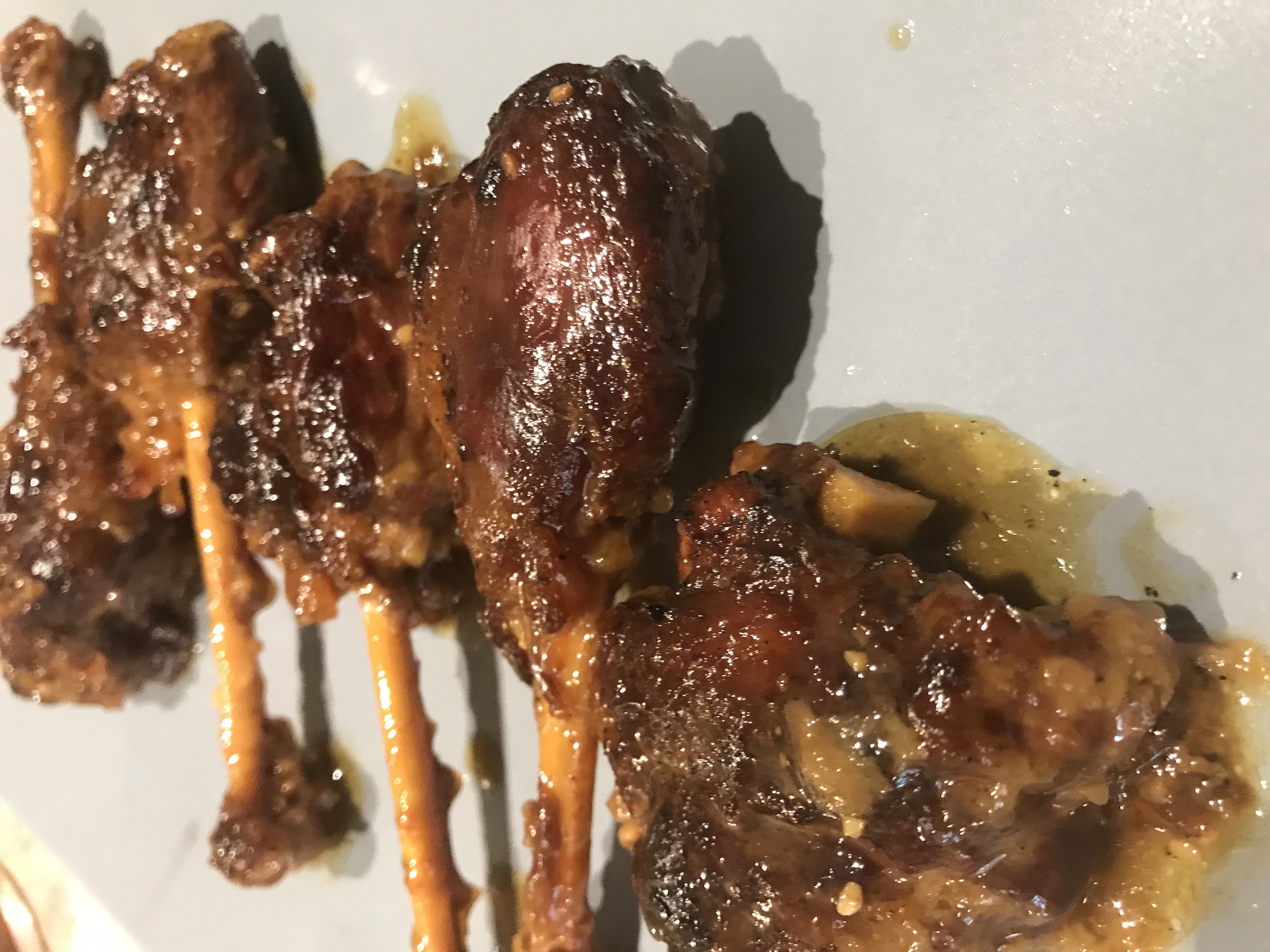 Ingredients
10 goose legs and thighs
1 cup flour
1 tsp black pepper
1 tsp salt
2 Tbsp oil
1 Tbsp butter
Sauce
2 cups chicken broth
½ cup brown sugar
½ cup honey
¼ cup soy sauce
 6 cloves garlic, crushed
1 Tbsp fresh ginger root, minced
½ cup water
1 Tbsp cornstarch
Directions
Combine chicken broth, brown sugar, honey, soy sauce, garlic, and ginger in a saucepan over medium heat; bring to a gentle boil. Reduce heat and simmer about 5 minutes.
Whisk water and cornstarch together in a small bowl. Pour into the saucepan and allow the sauce to thicken, which takes about 5 minutes.
Separate goose legs from thighs by cutting through the knee joint.
Place the flour, pepper, and salt in a zipper bag and shake to mix. Add the legs and thighs and seal the bag. Toss until the flesh of legs and thighs are coated with flour mixture.
Heat oil and butter to medium-high in a Camp Chef cast iron skillet and add the legs and thighs. Brown all sides.
Place the legs and thighs in a Weston crockpot and pour the sauce over the top. Set the crockpot for four hours on high.
Remove the legs and thighs and serve immediately with a side of sauce.
Submitted by Brad Fenson